7 Healthy Breakfast Ideas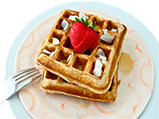 Wholegrain waffle spread with nonfat Greek yogurt, sliced fresh strawberries with one table spoon of flaxseed for extra fiber.
Delish !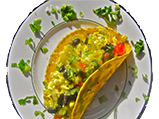 Whole wheat tortilla filled with a scrambled egg, fresh sliced Roma tomatoes , salt and pepper to taste.
Yum !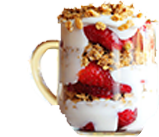 Greek yogurt parfait: Alternating layers of plain, low-fat Greek yogurt with fresh berries and low-fat granola or high fiber cereal.
Yum !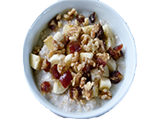 Steel Cut oatmeal , cook in almond milk, Top with nuts and berries.
Delish !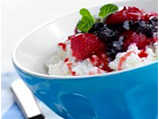 1% lowfat cottage cheese with rasberries and blueberries with a sprinkle of cinnamon.
Yum !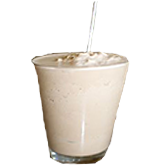 High- Protein, Low- Carb Smoothie, 8 ounces of unsweetened almond milk blended with a scoop of wey protein powder, I organic apple, and 1 tablespoon of flax seed or Chia seed, blend all together with some ice...
Delish !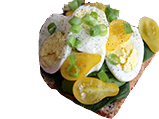 Boiled-egg with a slice of whole grain toast (Ezkiel) Fresh sliced tomatoes and hot sauce.
Yum !