Employer
Help Your Employees Live Healthy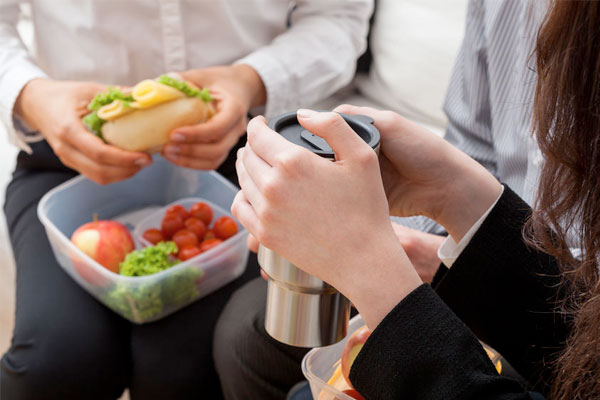 DiabeticWatchers is a great addition to employee wellness programs and health benefit packages. Afterall, healthy employees are…
More productive

 

Contribute to harmony in the workplace
More motivated

 

More engaged

 

Better team players
Saving companies money on insurance

 

Improving the bottom line
Economic crisis in the U.S due to Diabetes
According to the Study on the Economic Cost of Diabetes, the nationwide total costs of diagnosed diabetes mellitus have risen from $245 billion in 2012 to $327 billion in 2017
($82 billion increase)
$237 billion in direct medical costs
$90 billion in reduced productivity
(Source: American Diabetes Association, 2017)
The U.S. Department of Health is encouraging employers to establish, maintain, and implement, as part of normal operating procedures, a verifiable system to: Screen employees with risk factors for prediabetes and diabetes according to the latest clinical guidelines set forth by the American Diabetes Association; encourage immediate communication regarding the results and implications of said screenings with employers as part of the employees electronic medical record; and educate employees identified WITH prediabetes about the potential risks to their health and available resources for further education.
Benefit to Employers:
Manage lifestyle and Behavioral changes
Manage population health
Increase Productivity

   

Keep employees healthy and reduces amount of sick time
Save on healthcare insurance plan premiums
Benefit to Employees:
Calculates individual glucose burn rate (a body's capacity to burn sugar/glucose)
Simplifies tracking of glucose levels, carbs, sugars, physical activity, water intake, sleep and mood
Makes food choices easier with convenient food calculator that converts food information into glucose, food barcode scanner, nutrition information for chain restaurants and USDA database
Provides reminders for logging daily glucose levels and medication

 

Makes sharing data with case managers and physicians simple
Provides delicious, healthy recipes through cooking videos and social media
Helps to reduce A1c Levels within 3 months
Helps people lose weight within 3 months
Helps to reduce other chronic ailments

 
Help your employees stay healthy with DiabeticWatchers… so they can keep up the good work!
Employee Plans include burn rate test kits and annual app subscriptions. 
Contact us today fot a quote > Click Here